Mid Level Python Developer

Job Description
We are currently seeking a software developer in our company. This position will involve developing tools using C++ and Python. You will develop a cross-platform desktop application for our product using the latest software development methodologies and tools. You will also extend and enhance established products written in C++ with Qt5/6 and its Python wrapper.
:large_orange_diamond: Duties include (but are not limited to)
➟Work closely with cross-functional teams in requirements gathering and software design.
➟Resolve high-level design and functional issues.
➟Code your own design in Python and C++.
➟Assist in supporting various Test and Design Engineering activities.
 Required Qualities and Skills
➟Experience developing desktop based applications.
➟Good knowledge of graphical user interface (GUI) programming in Qt4/5.
➟Good knowledge of data structure, design patterns and Git.
➟Strong interpersonal skills. Ability to work independently and as a team.
➟The ideal candidate will have a bachelor's degree in computer science or related field, and we are accepting applications from recent graduates. Interested applicants should send their resume and salary requirements.
What do we offer?
↬ Competitive Salary
↬ Festival & Relocation Allowance
↬ Provident Fund
↬ Growth & Development Opportunities
↬ Friendly and creative working environment
About Company
Codavatar is an Application (Web/Mobile) Development firm that provides best-in-class solutions on the Web, Mobility, Cloud, and more internet-based services.
Hiring Now:
∴ Industry: IT-Software / Software Services
∴ Functional Area: IT Software – Application Programming.
∴ No. of Vacancy: 1
∴ Salary: Negotiable
∴Job Type: Full Time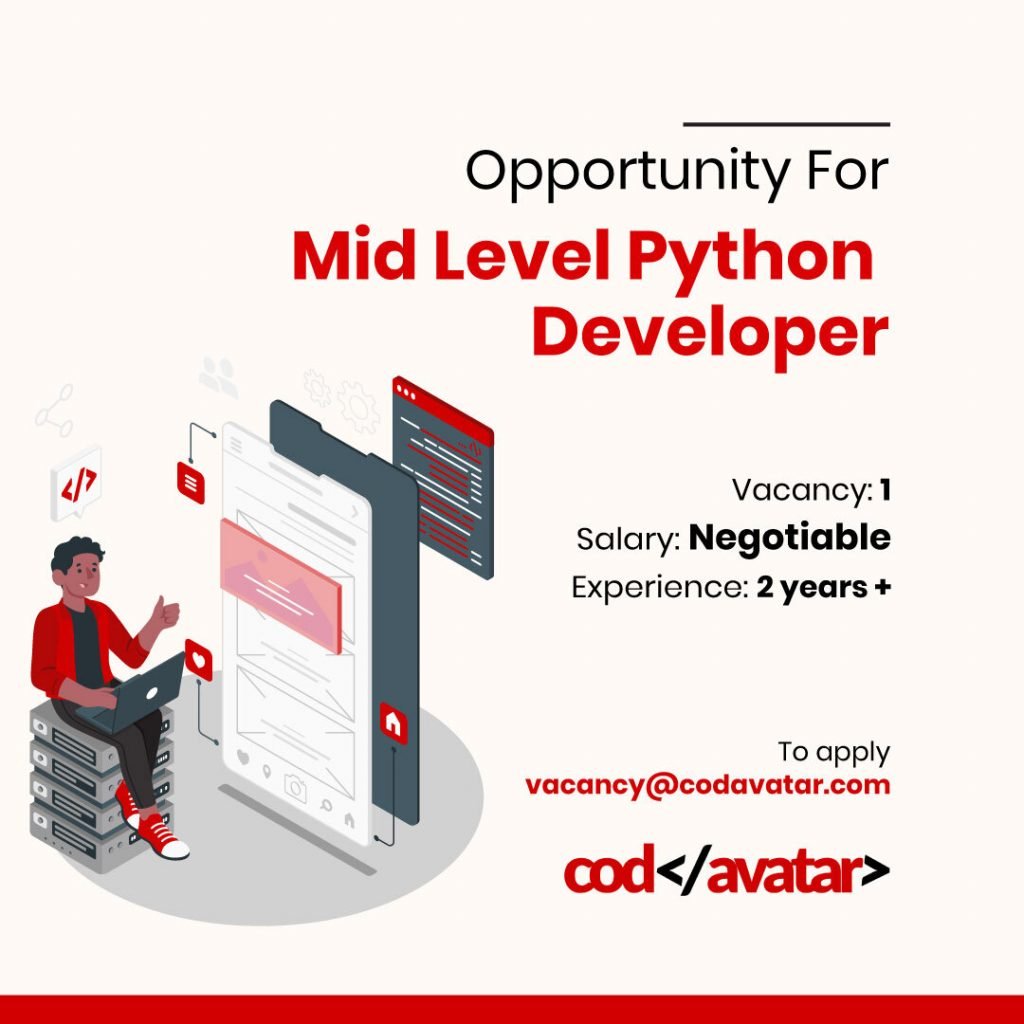 Job Features
| | |
| --- | --- |
| Job Category | IT Software – Application Programming |