Codavatar
industries we serve
We help early stage
startups with following
POC Development
"Proof of Concept" is a great way to initiate your ideas when you just have a vision or wish list about a product or service. Our expert and experienced team will assist you to develop a simple mockup that you can navigate and customize to finalize your ideas in the form of functionalities to check the feasibility and potential of your final product.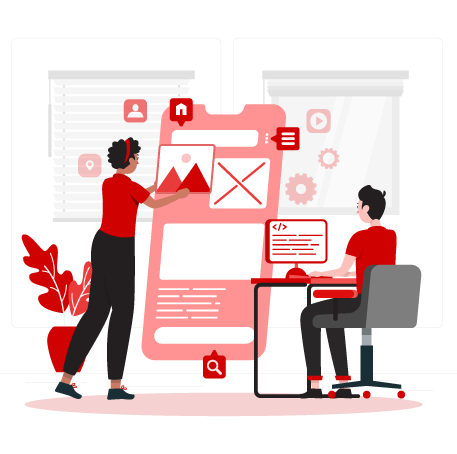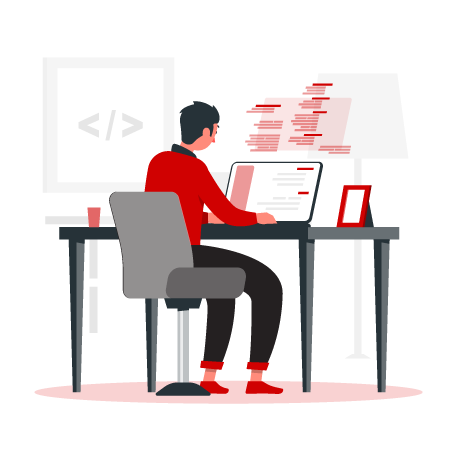 MVP Development
Minimum Viable Product (MVP) Development is the best way to explore and get an insight into the potential of your vision at the optimum cost and time. With our leading full-cycle custom development service, we can help you in bringing your complex vision of product or service into existence.
Visual Design
At Codavatar, we have an expert and experienced team of web designers and graphic designers. We offer a wide range of Graphic Design Services – from UI/UX Design to High-end Animation Production. We also offer various other visual design services like Wireframes, Mockups, Branding, Logo Designs, and Many More.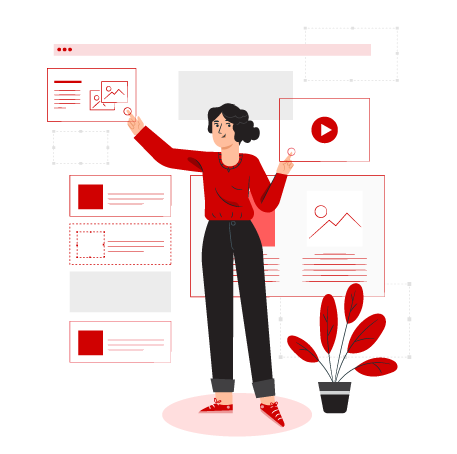 Let's get to work!
Hire Us
we are experts
Why work with us?
01
Comprehensive Proof of Concept
We validate an idea in a code-free way before we initiate development. It helps us to analyze and build proved, market-driven products to achieve product-market fit faster and at an affordable cost.
02
Focus on Product Market Fit
We provide a ready-made software package to help you and your project get to market faster. It greatly accelerates growth, saves money, and makes the product more agile.
03
2x Faster Development
We believe in offering our services at a reasonable price so that you can build your next SaaS product without spending a fortune.
Let us tell you more about our company.
Learn More
testimonials
What our customers
have to say about us

Krispcall.
We successfully launched our virtual cloud phone system. The sole credit goes to the professional team of Codavatar. The team always comes up with an optimum solution.

OutInvoice.
We wanted to build a simple yet powerful invoicing software. Well, the Codavatar team showed their professionalism and delivered well-functioning software in the scheduled time.

Pelica.
We got a positive response to the new features of MVP. Codavatar carried a high-quality development work with fully functional features and flawless customer support. Really appreciative.

BSeven.
The project manager of Codavatar was so cooperative and had a responsive approach, He and the team understood our idea so well and effectively documented them through wireframes.

fenced.ai.
Codavatar team helped us to swiftly prototype and deploy our parental monitoring app. The designer and developer team worked precisely and directed the overall process.

TTae.
Codavatar provided a full set of development services like UI/UX design, frontend/ backend development, QA, and software integration. They are insanely creative and innovative. Kudos to the whole team!

timeTracko.
Working together with the Codavatar team was the best decision for our tracking software. They started with POC Development and also did great wonders on MVP Development.

Admos.
For our new version of library management software, Codavatar did a splendid job, they incorporate every ones feedback into interactive and functional prototypes.
Assess your startup potentials and
find opportunities for bigger success.
our clients
Leading startups trust
us to execute their ideas.
Keeping scalable architecture in priority, we at Codavatar focus on converting high-performance ideas into real products via different expertise like prototype thinking, visual designing and others in order to get a successful output.


Trusted by 9+ happy clients from
all around the world.
Our team
Meet our team of
enthusiasts and creatives
We are a team of creative and enthusiastic individuals reinventing the silicon valley culture in Nepal. Our team consists of expert and experienced software developers, user experience researchers and designers, visual animators, web and mobile developers with cutting-edge tools in their dispense.


contact us
Tell us about your idea and we will contact you shortly
Or call us now!
Start the collaboration with us while figuring out the best solution based on your needs.
What platforms are you going to use?
What type of delivery are you looking for?